We'll be using Fasttext to train our text classifier. Fasttext at its core is composed of two main idea.
First, unlike deep learning methods where there are multiple hidden layers, the architecture is similar to Word2vec. After feeding the words into 1 hidden layer, the words representation are averaged into the sentence representation and directly followed by the output layer.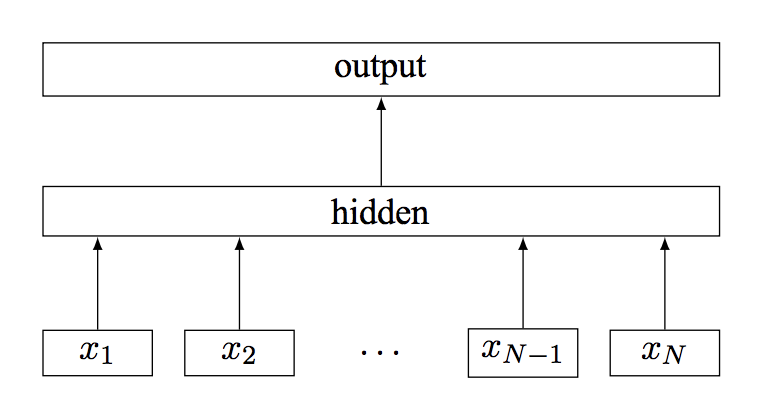 This seemingly simple method works extremely well on classification task, and from the original paper it can achieve performance that are on par with more complex deep learning methods, while being significantly quicker to train.
The second idea is instead of treating words as the basic entity, it uses character n-grams or word n-grams as additional features. For example, in the sentence, "I like apple", the 1-grams are 'I', 'like', 'apple'. The word 2-gram are consecutive word such as: 'I like', 'like apple', whereas the character 2-grams are for the word apple are 'ap', 'pp', 'pl', 'le'. By using word n-grams, the model now has the potential to capture some information from the ordering of the word. Whereas, with character n-grams, the model can now generate better embeddings for rare words or even out of vocabulary words as we can compose the embedding for a word using the sum or average of its character n-grams.
For readers accustomed to Word2vec, one should note that the word embedding/representation for the classification task is neither the skipgram or cbow method. Instead it is tailored for the classification task at hand. To elaborate:
Given a word, predict me which other words should go around (skipgram).
Given a sentence with a missing word, find me the missing word (cbow).
Given a sentence, tell me which label corresponds to this sentence (classification).
Hence, for skipgram and cbow, words in the same context will tend to have their word embedding/representation close to each other. As for classification task, words that are most discriminative for a given label will be close to each other.